Well Spa & Fitness Specials
"WELCOME TO THE SPA" MASSAGE
If you have never experienced at massage at Well Spa & Fitness, now is the time to try it out! Let our therapists take away the stress and strain on your muscles, and help you to be pain free to enjoy the rest of the busy days of summer ahead!
$65 for a one-hour deep tissue or relaxing Swedish massage – for first-time massage clients only
ARLENE'S INTRODUCTORY SPECIAL
We are so pleased to introduce  you to our newest team member, Arlene. Arlene is a Massage Therapist who specializes in multiple massage modalities, including relaxing Swedish massage, therapeutic deep tissue massage, Lomi Lomi, prenatal massage, reflexology, hot stone massage, trigger point therapy, and neuromuscular massage. Schedule your appointment with Arlene today, and experience the benefits of her specialities for yourself!
$20 off your first 60 minute massage with Arlene
Enjoy 20% off these products all summer long at Well Spa & Fitness
Sheer Tint Finisher
Improving the skin barrier function by reducing trans-epidermal water loss (TEWL), SHEER TINT FINISHER increases skin elasticity while reducing the appearance of skin roughness, fines lines and wrinkles. With an SPF 18 rating and a natural mineral base with potent antioxidants, this sheer day cream forms a safe, soothing emulsion while providing anti-redness and anti-inflammatory benefits, leaving skin protected, refreshed and glowing.
1 oz regularly $32; 1.7 oz regularly $50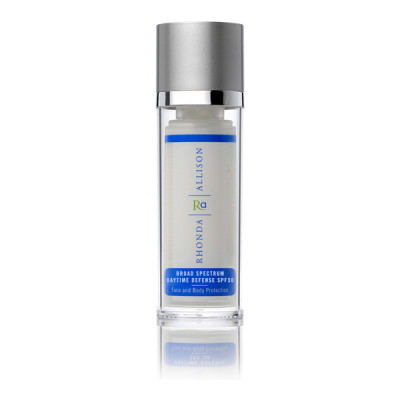 Broad Spectrum Daytime Defense SPF 30
Rhonda Allison's Daytime Defense SPF30 is an ultra-refined complex; perfect sun protection providing a continuation of good skin care. Giving skin support to guard against environmental pollution, the moist mineral-cream base glides on skin for soothing moisture protection you will feel all day. A must for your daily skin care, Rhonda Allison's Daytime Defense SPF30 is a broad-spectrum sunscreen for all skin types. Using Zinc Oxide to provide a natural sun barrier, this pure and clean formulation protects the skin while providing antimicrobial, antioxidant, and soothing, healing support.
1 oz regularly $23; 4 oz regularly $65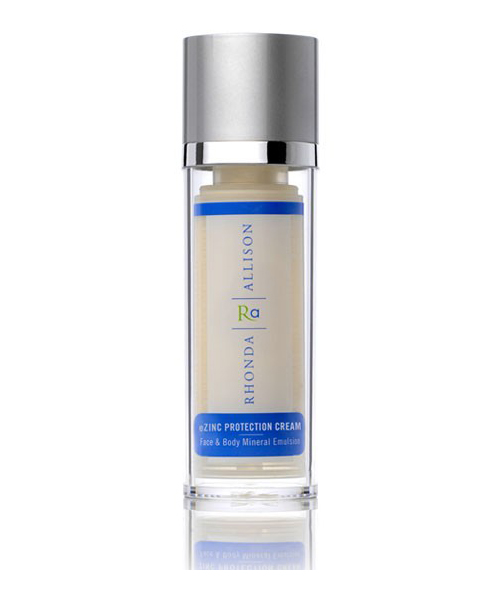 E Zinc Protection Cream
The Zinc Oxide complex in eZinc Protection Cream makes this formula a highly protective topical, giving skin much needed protection from the elements without leaving the skin white or pasty. A light, anti-aging moisturizing cream that may be used day and night, eZinc provides strong antioxidant benefits and soothing, healing support. Provides a natural SPF22 – is not waterproof.
1 oz regularly $16; 4 oz regularly $41
All specials expire on August 31st, 2019. Specials may not be stacked with other coupons, discounts, or gift cards.
For appointments, please call 484-833-1080