Well Spa & Fitness Specials
LYMPHATIC FACILITATION
Did you know that the lymphatic system is a crucial player in your body's ability to ward off disease and heal from injury? It's like a giant drain for toxins, and it is important to keep it unclogged. That's what lymphatic facilitation does – it helps to circulate the lymph, which can decrease a whole host of symptoms, including infections, joint pain, migraines, menstrual pain, arthritis, fatigue, depression, acne, cellulite, and so much more!
$75 for a one hour session with Barbi
Enjoy 20% off these products all summer long at Well Spa & Fitness
Sheer Tint Finisher
Improving the skin barrier function by reducing trans-epidermal water loss (TEWL), SHEER TINT FINISHER increases skin elasticity while reducing the appearance of skin roughness, fines lines and wrinkles. With an SPF 18 rating and a natural mineral base with potent antioxidants, this sheer day cream forms a safe, soothing emulsion while providing anti-redness and anti-inflammatory benefits, leaving skin protected, refreshed and glowing.
1 oz regularly $32; 1.7 oz regularly $50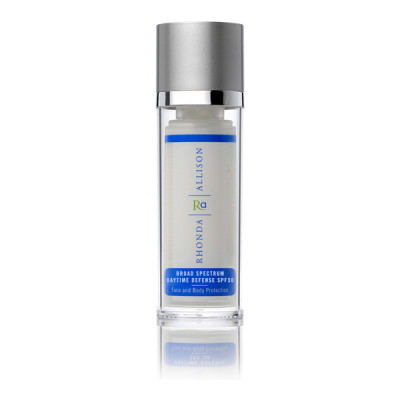 Broad Spectrum Daytime Defense SPF 30
Rhonda Allison's Daytime Defense SPF30 is an ultra-refined complex; perfect sun protection providing a continuation of good skin care. Giving skin support to guard against environmental pollution, the moist mineral-cream base glides on skin for soothing moisture protection you will feel all day. A must for your daily skin care, Rhonda Allison's Daytime Defense SPF30 is a broad-spectrum sunscreen for all skin types. Using Zinc Oxide to provide a natural sun barrier, this pure and clean formulation protects the skin while providing antimicrobial, antioxidant, and soothing, healing support.
1 oz regularly $23; 4 oz regularly $65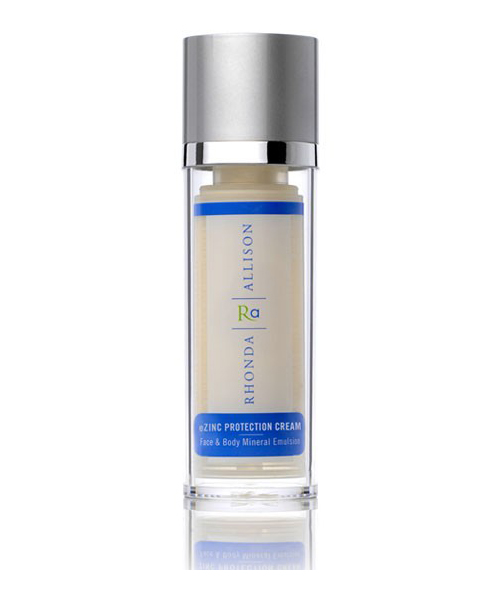 E Zinc Protection Cream
The Zinc Oxide complex in eZinc Protection Cream makes this formula a highly protective topical, giving skin much needed protection from the elements without leaving the skin white or pasty. A light, anti-aging moisturizing cream that may be used day and night, eZinc provides strong antioxidant benefits and soothing, healing support. Provides a natural SPF22 – is not waterproof.
1 oz regularly $16; 4 oz regularly $41
All specials expire on August 31st, 2019. Specials may not be stacked with other coupons, discounts, or gift cards.
For appointments, please call 484-833-1080